Benefits and Features
With the continuous technical updates , our drones bring many actual benefits to our customers, including saving time and cost, getting more comprehensive data, keeping personnel safe. 
VTOL
Vertical takeoff and landing, greatly reduce terrain dependence and adapts to most places.
Light and Flexible
The drone is less than 8 kg (plus packaging less than 25 kg), which is easy to carry by single person.
Outstanding Performance
4500m max take off attitude, 6000m max flight ceiling, 55min endurance, exposure delay within 10ms.
Modular design
Set up or take down in less than 2 minutes without any tools, get started quickly.
Fully Auto
One-button take-off and land, safe and simple, landing accuracy within 10cm.
High Efficiency
Single flight can finish 4 km2 of 1:500 scale, 6 km2 of 1:1000 scale, 12 km2 of 1:2000 scale.
RTK and PPK Function
This means centimeter-level autonomous vertical landing and high-precision POS data.
High Flight Safety
Dual GPS and Dual compass, it can smoothly switch to the backup unit if there is a fault.
Optional Payloads
JOUAV UAV can carry many types of mission payloads. You can choose different cameras according to the actual mission needs, including LiDAR system, industrial aerial camera, oblique camera system, gimbal system and SAR. Simple and flexible, multi-purpose.

Ground Control Stations
JOUAV offers handheld, portable and modular vehicle ground control station. You can choose different control devices according to the different environment and task.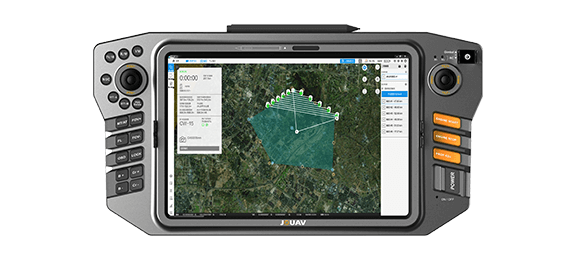 TC-200 Handheld Ground Control Station
An all-in-one handheld UAV ground control station for controlling unmanned vehicles and payloads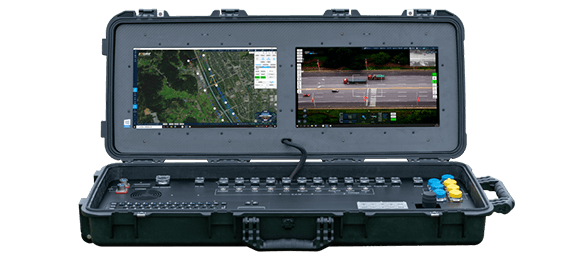 GCS-303 Ground Control Station
A portable dual-screen ground control station to control drone flight, recovery, and payloads.
Supporting Software
JOUAV provides one-stop UAV products, including the supporting software needed for the task. You can use these software to plan a flight path, control and manage the drone, track and identify targets, and see video and geo-data information from the drone in real time.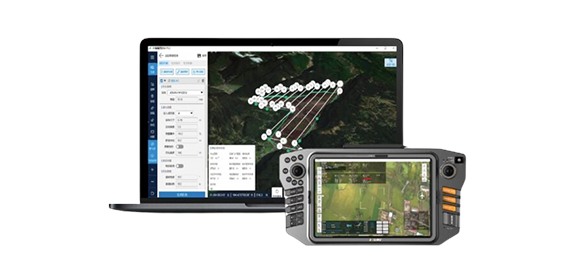 Eagle Map Drone Surveillance Software
An intuitive software solution to deploy drones' security and surveillance operations.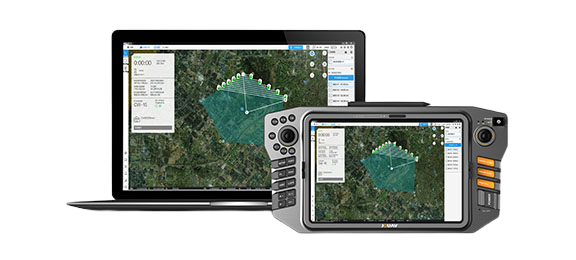 FlightSurv Drone Mapping software
Cloud-based drone mapping software for flight planning, data collection, processing, and analysis.
* All performance data in the foregoing pages are theoretical values obtained by JOUAV® internal laboratories through tests carried out under particular conditions. For more information on the specific testing conditions, refer to the aforementioned product details. Actual performance may vary owing to differences in individual product configuration, software versions, application conditions, and environmental factors. All data is subject to actual usage.
Industry Applications
JOUAV drones widely used in mapping and geographic information, inspection, security monitoring, emergency and other fields of a variety of application scenarios.
Professional Technical Support
We are committed to ensuring that every customer can get timely and professional technical support. Engineers can provide customers with remote product installation guidance, software updates, and UAV flight technical support; they can also arrive at the scene to provide  services.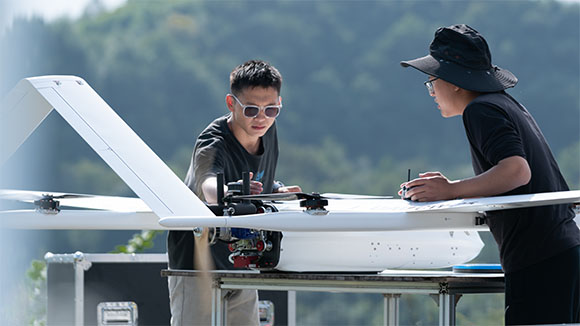 Complete drones flight training
Professional after-sales engineer team, online or on-site support
Well documented support and videos
Local distributor support
Worry-free package and professional insurance
Warranty and return to factory repair