WHY CHOOSE JOUAV
Our UAS solutions streamline the process of geospatial data collection and analysis, enabling professionals in surveying & mapping, agriculture, engineering and humanitarian assistance to make better decisions faster.JOUAV will continue to adhere to the business philosophy of "Technology Innovation, Aviation Quality, Customer First" and work closely with partners to provide complete turnkey UAS solutions to clienteles.

Till 2021, there are more than 600 employees, including 150 staff of R&D team with comprehensive product research and development system to tackle more than 300 key technology breakthrough and establish over 200 intellectual property rights.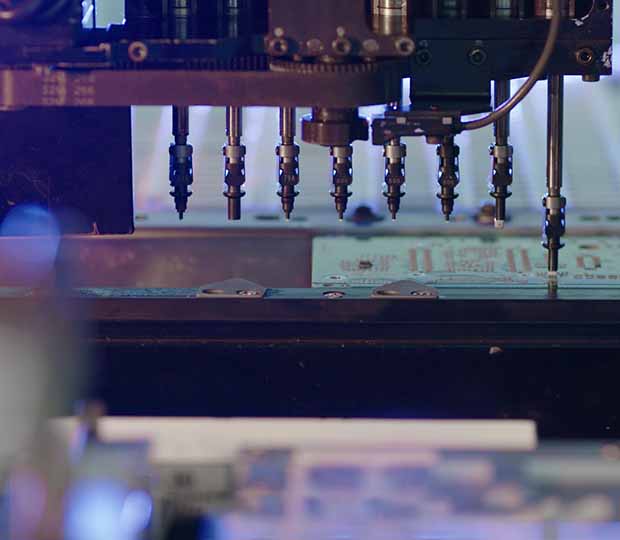 Technology Innovation
We have the design, development and production capabilities of core systems such as flight control navigation system, avionics system, unmanned aerial vehicle, payload system, LiDAR system, etc. In the overall design of aircraft, aerodynamic layout optimization, power matching and optimization, flight mechanics and stability control, composite materials and other fields, we have deep talent and technology accumulation, and have mastered the design methods of various aircraft layouts including tailstock, tilting force, composite layout, distributed power type, etc.
We cooperated with China Mobile Chengdu Research Institute to realize the control of drones through 5G mobile cellular network for the first time. We continue to improve and achieve international cooperation to develop hydrogen-powered vertical take-off and landing fixed-wing UAVs.
Aviation Quality
JOUAV new manufacturing base covers 54000 square meters building area and invest advanced manufacturing facilities and equipment, modernization production process to reach the annual production capability up to 3700 units.
JOUAV has full chain production capability from composite material airframe production, parts machinery production, avionics precision machining production and full system integration and assembly. The company has been qualified with ISO 9001:2015 Quality Management System Certification, ISO14001:2015 Environmental Management System Certification and OHSAS18001:2007 Occupational Health and Safety Management System Certification to ensure the high quality products and service for our clients.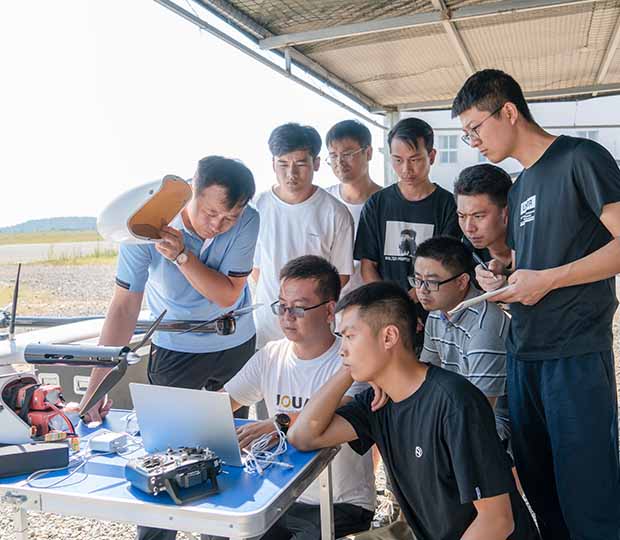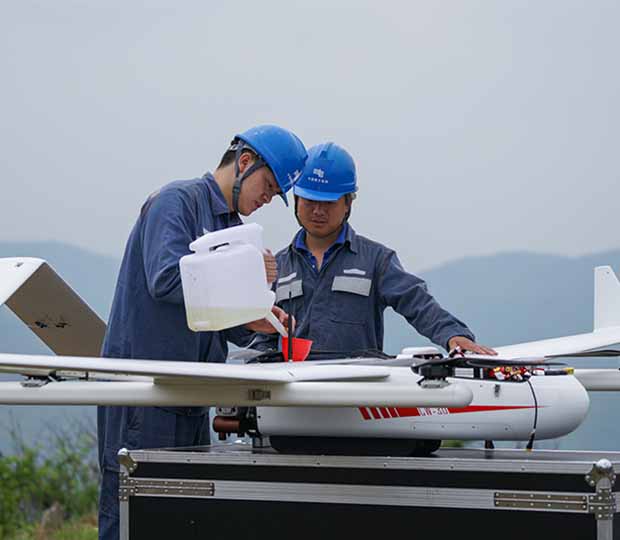 Customer First
• 24/7 first response to customer's needs
• The professional team provides pilot training for customers
• We cooperate with domestic and international high-quality logistics providers to further bring convenience and security to cargo
• Flexible customized solution service for clients based on laws and regulations of different countries and regions.

Industry-leading flight control and navigation technology, adaptive energy algorithm for fixed-wing, L1 adaptive algorithm for multi-rotors, and neural network adaptive algorithm for helicopter.

The overall design of UAV is based on numerical simulations and wind tunnel tests, which allows a more professional level of CW-series VTOL fixed-wing UAV.

Combined with further optimization of flight test, the advanced aerodynamic simulation technology makes composite wing layout more reliable in aerodynamic.

Having integrated design and capabilities for flight control and navigation system, avionics and payload, we are the leading provider of industrial UAV for application solutions in China.

Qualified with complete business chain of design, R&D, production, sales, training, service and other units.

Strong technical innovation ability, strong product iteration ability, all independent intellectual property rights, patents and software copyrights in core areas.