Overview
The MS600 V2 multispectral camera adopts 6 1.2-megapixel multispectral channels, a sapphire optical window, a large aperture, low distortion, wideband projection, all-glass lens, and an aluminum alloy body. With large dynamic range intelligent dimming, it meets various application needs in precise agriculture, forestry monitoring, river and lake ecology, target identification, and other industries.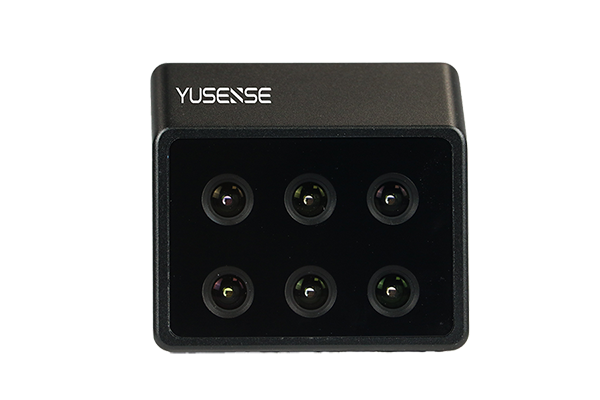 Benefits and Features
MS600 V2 is a 6-channel high-resolution multispectral camera with the advantages of fast imaging speed, accurate images and easy integration.
Six multispectral channels
Six multispectral channels provide more comprehensive imaging capabilities.
6 x 1.2 megapixel lenses
High resolution with 1.2 million pixels and Down Light Sensor for detailed and accurate image capture.
1 second simultaneous imaging
12-bit global shutter allows for precise image capture with a synchronization speed of up to 1 second.
Multiple connectivity options
Multiple connectivity options with Ethernet and TTL serial interfaces for flexible integration.
Industry Applications
The MS600 V2 can be widely used in precision agriculture, forestry monitoring, river and lake ecology, target identification and other industries.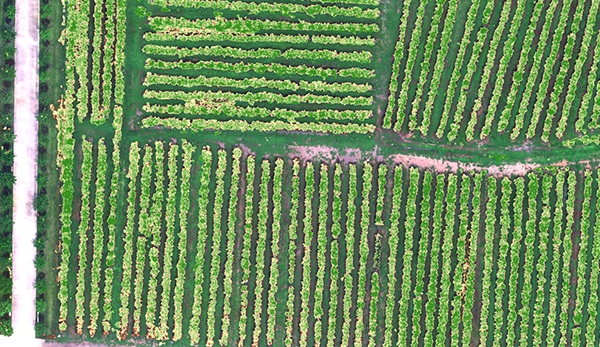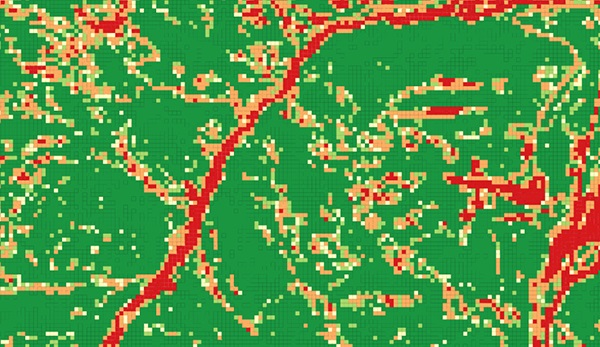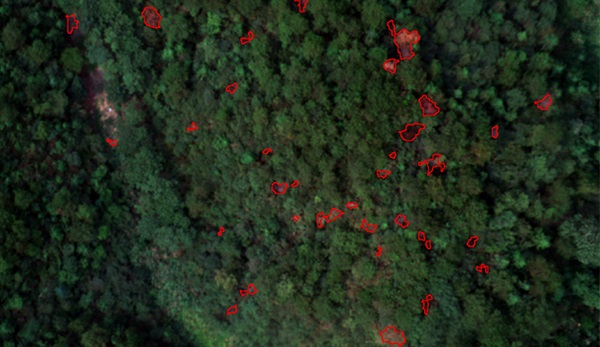 Pine discoloration stumpage monitoring
Compatible Drones
The MS600 V2 is compatible with a wide array of JOUAV drones, ranging from CW-007 to CW-80E. 
Supporting Software
Yusense Map is a powerful and easy-to-use multispectral image processing software for UAVs. It has the advantages of multi-channel alignment, seamless stitching, multi-source data fusion, comprehensive image processing and one-click calculation of vegetation index. At the same time, the dual options of encryption lock and network authorization, flexible use, unlimited IP, provide users with convenient, efficient, friendly and humanized services, and seamlessly connect to Yusense Map Plus multispectral data industry application software. It can be used in conjunction with MS600 V2.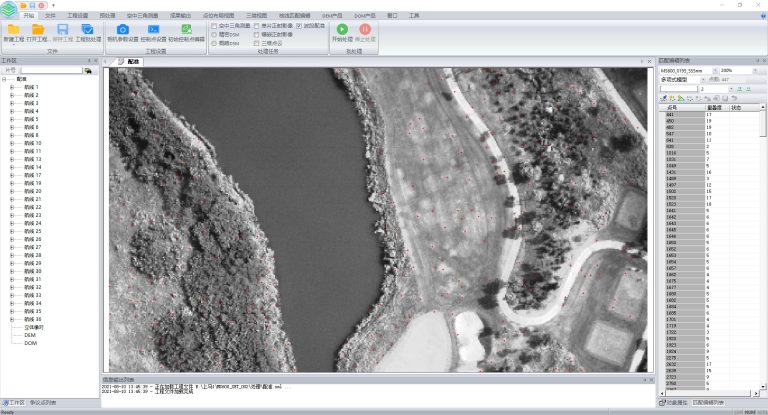 Wavelength
450nm@35nm, 555nm@27nm,
660nm@22nm, 720nm@10nm,
750nm@10nm, 840nm@30nm
Working Environment Temperature
Storage Environment Temperature
[1] The MS600 V2 allows the following 17 wavelengths to be customized in any combination: 410nm@35nm、450nm@35nm、490nm@25nm、530nm@27nm、555nm@27nm、570nm@32nm、 610nm@30nm、650nm@27nm、660nm@22nm、680nm@25nm、720nm@10nm(narrow band)、720nm@15nm(high pass)、750nm@10nm、780nm@13nm、800nm@35nm. 840nm@30nm、900nm@35nm。
Other Payloads
JOUAV is constantly updating its cameras and enriching its product lineups to provide a better data results and to meet customers' needs.