Overview
Designed for photogrammetry flight missions, CA-103 Aerial Camera offers a remarkable accuracy and efficiency. This high-resolution sensor combines a wide-angle JAL-35 lens, shock absorber, and high-contrast images for accurate color reproduction even in low-light conditions.
Benefits and Features
With the back-illuminated structure and effective noise reduction techniques, CA-103 Aerial Camera delivers extremely low-noise and high sensitivity performance while maintain high speed continues shooting and much, much more.
61.0MP Full-frame Back-illuminated Exmor R CMOS Sensor
Exibit incomparable high resolution, high sensitivity, and low noise
Wide Standard ISO 100-32000 Range
Can be used in sports low light or smaller aperture
Vast Mapping Coverage
CA-103 can change the orientation during the flight to obtain a wide field of view and reduce the blurriness of images
Well-designed Shock Absorbing Bottom Plate
The shock-absorbing base plate is designed with 4-corner protection to ensure a high-quality picture from the camera
Greater Buffer Memory and System Speed
Because of greater buffer memory and system speed, CA-103 allows you to capture up to 10 images in continuous shooting
Easy to Connect
The body mounting are designed with a self-locking drawer construction that allows for easy connection and removal from the drone
Compatible Drones
Developed and manufactured by JOUAV, the CA-103 aerial camera has good connectivity to facilitate wider integration, which is compatible with JOUAV's wide range of drones. 
Industry Applications
The CA-103 drives high-resolution full-frame imagery in industrial applications, where it is widely used in mining surveying, powerline inspection, and construction mapping, etc.
CMOS Size
35.7mm×23.8mm(35mm full frame)
ISO
Still/Dynamic Images:ISO 100-32000
Auto:ISO 100-12800
Shutter Speed
Still Images:1/8000sec - 30sec,B
Image Format
RAW,JPEG( Extra fine,Fine,RAW)
Shooting Modes
Single Shooting, Continuous shooting
(Hi+/Hi/Mid/Lo selectable)
Continuous Shooting
Hi+ :MAX. 10 Photos/s
Hi :MAX. 8 Photos/s
Mid:MAX. 6 Photos/s
Lo:MAX. 3 Photos/s
Exposure Interval
≮0.8s (>Continuous 50 photos)
≮1.2s (>Continuous 100 photos)
Storage
Photo:256GB×1 TF SDHC memory card
POS:16GB×1 TF SDHC memory card
Explosure
High pulse exposure/manual single shot
Dimension
119 mm × 78.5 mm × 48.4 mm
Mounting
M3 screw mounting on bottom
* All performance data in the foregoing pages are theoretical values obtained by JOUAV® internal laboratories through tests carried out under particular conditions. For more information on the specific testing conditions, refer to the aforementioned product details. Actual performance may vary owing to differences in individual product configuration, software versions, application conditions, and environmental factors. All data is subject to actual usage.
Other Payloads
JOUAV is constantly updating its cameras and enriching its product lineups to provide a better data results and to meet customers' needs.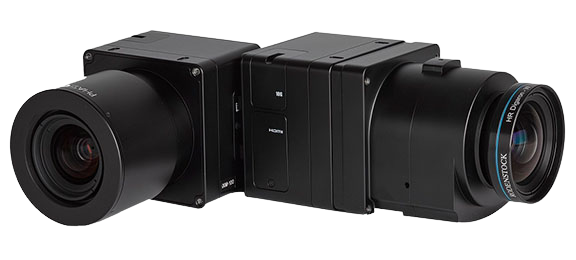 PhaseOne iXM Series Camera
High-resolution medium format cameras for mapping and surveying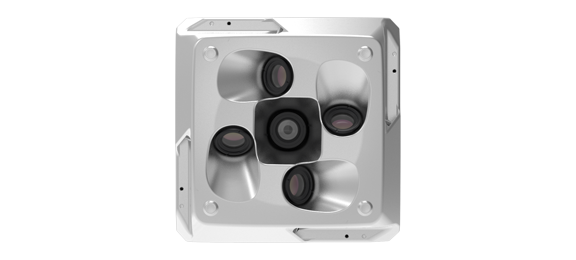 CA50XR Series Oblique Camera
High-precision half-frame/full-frame oblique cameras for 3D city modeling and urban planning