Overview
The AQ600 multispectral camera utilizes 5 channels of 3.2M pixels each, along with one 12.3M pixel RGB channel. It features a sapphire optical window, large aperture, low distortion, broad-spectrum transmission, and an all-glass lens. The camera has an aluminum alloy body, video-level detection, and result output, meeting the diverse application needs of precision agriculture, forestry monitoring, river and lake ecology, target identification, and more in various industries.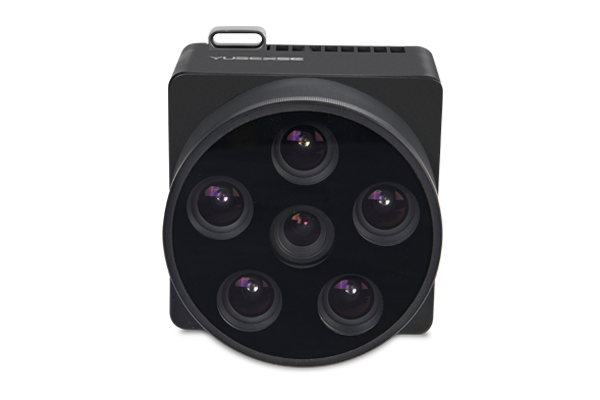 Benefits and Features
With five multispectral channels and one RGB channel, AQ600 has the advantages of fast imaging speed, high resolution and accurate image, which is more suitable for VTOL and fixed-wing UAVs.
Multi-Channel Design
The AQ600 adopts a design with 5 multispectral channels and 1 RGB channel, enabling it to simultaneously capture spectral information from multiple bands and obtain more comprehensive data.
High Resolution
With 5 multispectral channels at 3.2 megapixels each and 1 RGB channel at 12.3 megapixels, the camera provides higher resolution for clearer and more accurate imaging.
1 second simultaneous imaging
Utilizing a 12-bit global and 8-bit rolling shutter, the camera achieves the fastest 1s synchronized imaging, allowing for precise capture of images.
Real-time Spectral Inversion and Video Output
Enables immediate acquisition of spectral characteristics of different substances in the scene, facilitating the analysis of dynamic processes and monitoring changes.
Industry Applications
The AQ600 can be widely used in precision agriculture, forestry monitoring, river and lake ecology, target identification and other industries.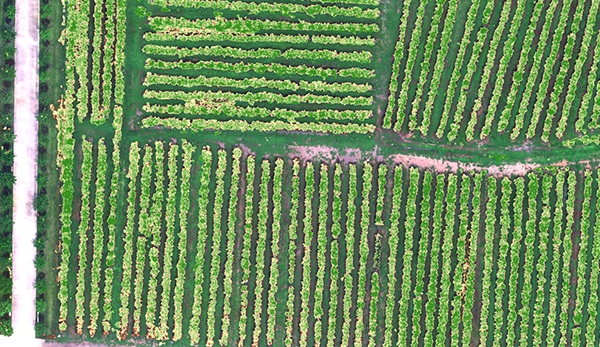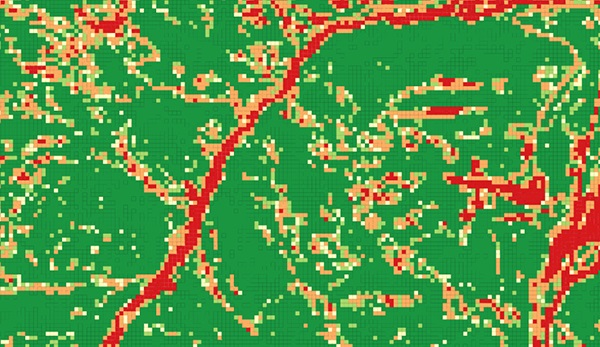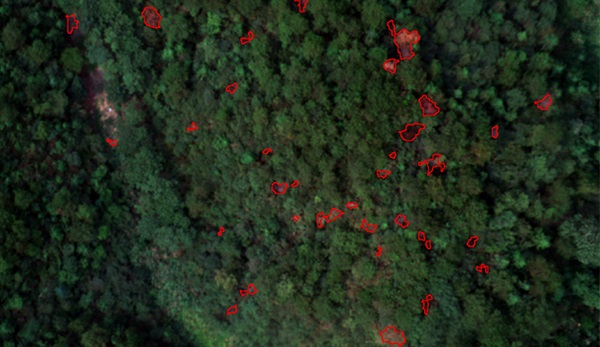 Pine discoloration stumpage monitoring
Compatible Drones
The AQ600 is compatible with a wide array of JOUAV drones, ranging from CW-007 to CW-80E. 
Supporting Software
Yusense Map is a powerful and easy-to-use multispectral image processing software for UAVs. It has the advantages of multi-channel alignment, seamless stitching, multi-source data fusion, comprehensive image processing and one-click calculation of vegetation index. At the same time, the dual options of encryption lock and network authorization, flexible use, unlimited IP, provide users with convenient, efficient, friendly and humanized services, and seamlessly connect to Yusense Map Plus multispectral data industry application software. It can be used in conjunction with AQ600.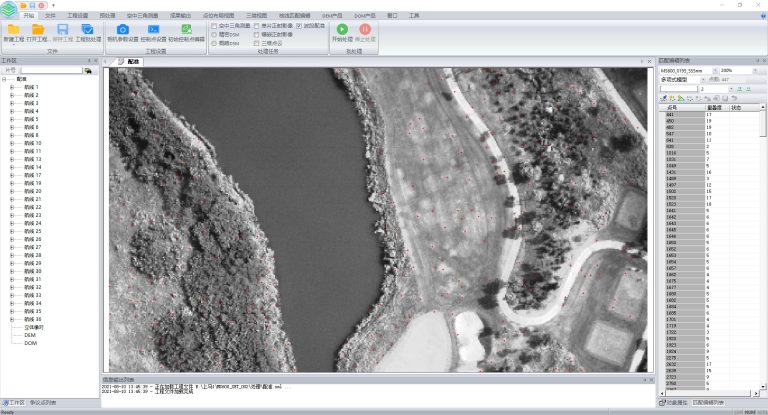 Band configuration
Five Multi-spectral bands and one RGB sensor
Field of View
MS: 48.8°×37.5°; RGB: 47.4°×36.4°
GSD
MS: 5.28cm@h120m; RGB: 2.60cm@h120m
Coverage Width
MS 109m×82m@h120m; RGB: 106m×79m@h120m
Wavelength[1]
450nm@35nm, 555nm@27nm,660nm@22nm, 720nm@10nm,840nm@30nm, RGB
Image Format
MS:16bit original TIFF image & 8bit reflflectance JPG; RGB: 8bit JPG
Storage
Standard with 128GB,A maximum of 2TB is supported

Parameter Setting
WIFI (WEB interface access)/Ethernet/UART
Picture Mode
Aircraft trigger ,Overlap trigger
Frequency of Taking Pictures
Picture mode:1Hz, Video mode:20Hz
Operating Ambient Temperature
-10ºC~+50ºC(Relative wind speed≥1m/s)
Storage Environment Temperature
Processing Software
Yusense Map/Yusense Map Plus
Environmental Humidity
RH(%)≤85%(Non condensation)
[1]The standard wavelength. Allows any combination of the following 17 wavelengths to be customized: 410nm@35nm, 450nm@35nm, 490nm@25nm,530nm@27nm, 555nm@27nm, 570nm@32nm, 610nm@30nm, 650nm@27nm, 660nm@22nm, 680nm@25nm, 720nm@10nm, 720nm@15nm, 750nm@10nm, 780nm@13nm, 800nm@35nm, 840nm@30nm, 900nm@35nm.