From December 15 to December 17, the Sichuan Day of China Pavilion at EXPO 2020 Dubai was held in Chengdu City Hall. The event was hosted by the People's Government of Sichuan Province, the Sichuan Provincial Council for the Promotion of International Trade led.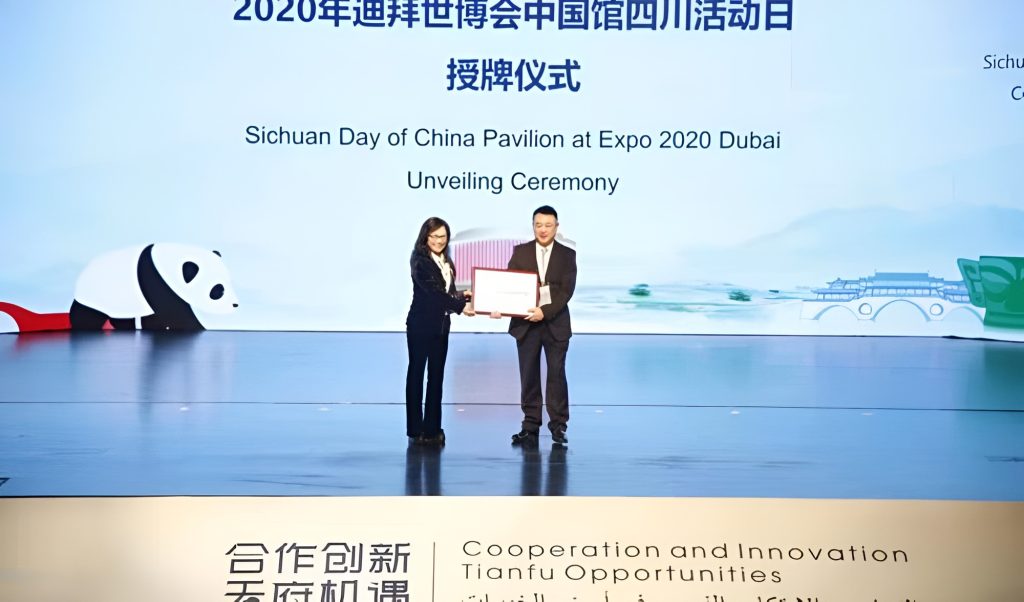 As one of the 16 representative enterprises in Chengdu, JOUAV was invited to attend the exhibition. During the event, JOUAV shows its star series products CW-007 and CW-15. JOUAV also brings the full range of Industrial 2.0 drones and solutions to the world.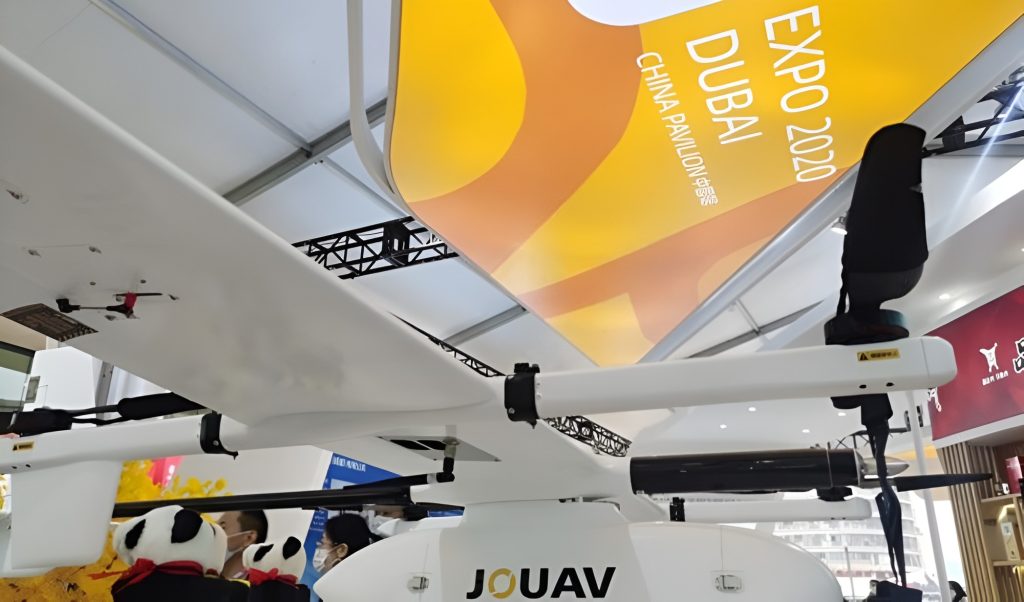 Aiming at the pain point of power transmission pipeline inspection, JOUAV puts forward various solutions, including routine inspection of power transmission line, an inspection of tilt photography tree barrier, and inspection of real-time monitoring. In addition, the newly upgraded vertical take-off and landing fixed-wing UAV CW-15 II was also unveiled at the China Pavilion this year. CW-15 II is equipped with forward-looking and down-looking millimeter-wave radar, which senses obstacles in real-time at each stage of take-off and landing. Its down-looking binocular intelligent obstacle avoidance system can automatically start terrain intelligence perception at 50 meters from the ground and make intelligent screening of landing points. The CW-15 II is also equipped with the ADS-B to enable UAVs to detect other aircraft during flight and to achieve automatic avoidance.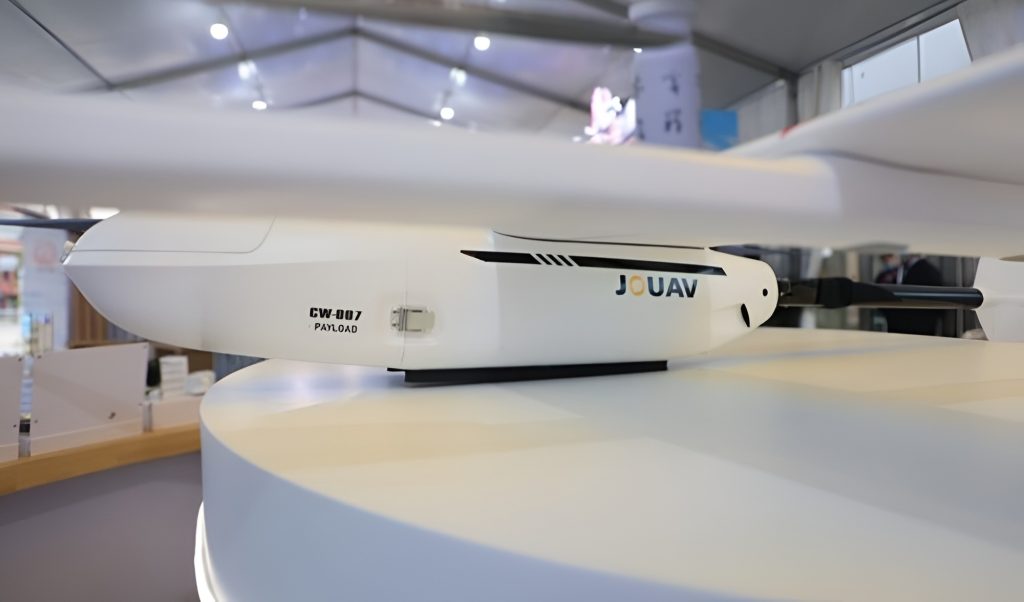 The CW-007 is the best portable electric light UAV platform that won the German Red Dot Award in 2020. As a representative of light and small UAV systems, the CW-007 has a backpack design and is easy to carry, and its layout is attractive among users.
The China Pavilion is one of the largest pavilions at this year's Expo, focusing on China's outstanding achievements in the fields of science, technology, and sustainable development. During the event, the Consulate General of Nepal in Chengdu asked about the JOUAV drone's details and application industries.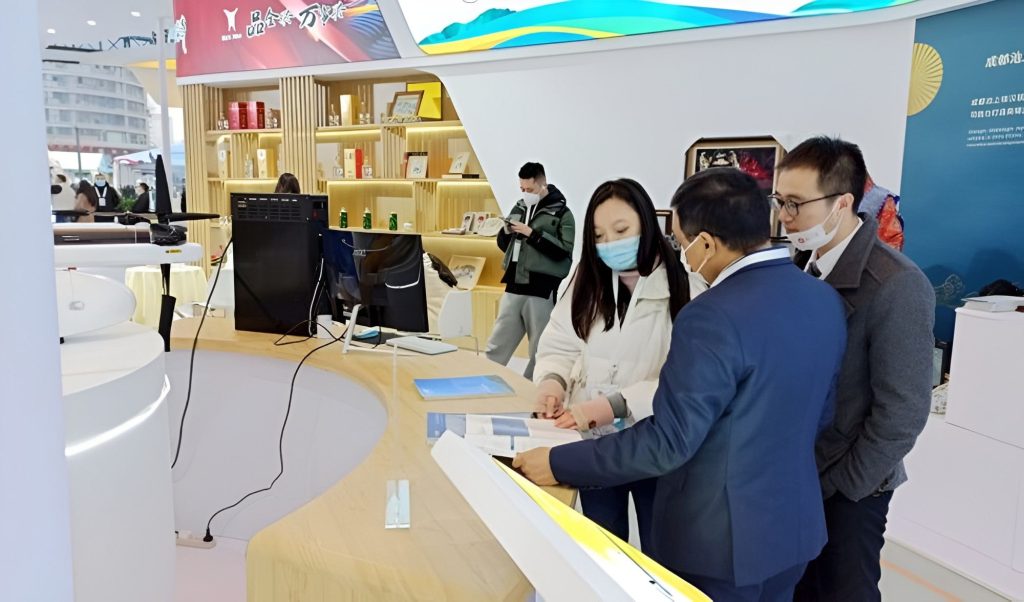 The three-day event attracted the attention of people from all over the world. 3.54 million people watched the Sichuan Event Day through the simultaneous webcast. At the scene, officials from the Consulate General of Korea and Nepal in Sichuan, Foreign Business Associations in China, Chongqing Trade Promotion Council, and relevant departments of Sichuan Province visited the China Pavilion.
JOUAV focuses on the development, production, sales, and service of industrial UAVs. We are committed to becoming the world's leading provider of industrial-grade unmanned aerial systems. We are willing to actively cooperate with partners all over the world and embrace the global market. China WINGS, CHANGE THE WORLD.